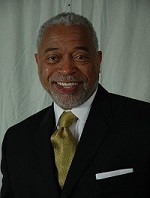 Welcome to WABTS Financial & Tax Advisors' Website. WABTS was established in 1980 by its Founder Herb Wilkins. At WABTS, we specialize in individual and small business tax. However, the business has grown over the years and has evolved into a one stop operation where we offer additional financial services and products, such as accounting, bookkeeping, budgeting, payroll, insurance (life, health, auto, home, business, etc.). This one stop operation came about due to a combination of our clients putting their trust in the Founder/CEO and staff focus on their continued professional education and abilities to successfully manage and advise them on their financial concerns. As you tour our website, you'll find a wealth of information that is user friendly and in the form of newsletters articles, calculators, and research reports which are located throughout the pages and under the Learning Center Tab.

We hope your visit will help you understand the opportunities and potential rewards that are available when you take a proactive approach to your business and personal situation. The Founder/CEO created this website to help you gain a better understanding of the financial concepts behind insurance, taxes, retirement, estate planning, and wealth preservation. Most importantly, we hope you see the value of working with skilled professionals to pursue your financial vision and goals. We're here to help educate you about the basic concepts of financial planning, to help you learn more about who we are, and to give you fast, easy access to market performance and data. We hope you take advantage of this resource and visit us often. Be sure to add our site to your list of "favorites" in your Internet browser. We frequently update our information, and we wouldn't want you to miss any developments in the area of business and personal finance.
WABTS is an Accredited Better Business Bureau company with an A+ Rating.

From time to time businesses may want to revisit whether the current organizational structure is meeting its needs.

Factors that retirees should consider when making the important financial decision about claiming Social Security.

Current housing trends, the role of the government in the housing-finance market, and what changes could mean.

Workers aged 50 and older can give their retirement savings a boost by taking advantage of catch-up contributions.